HOW TO BOOK A TANZANIA SAFARI with Back to Africa safaris a local tour operator based in Arusha Tanzania the tourism capital for Northern Tanzania safaris. Booking a safari in Tanzania is a simple procedure as there is no specific formula however, there is some guidelines of booking a safari to Tanzania with us. Please see the steps bellow.
Another help to make your Tanzania safari plans simple is to see categories of Tanzania Safari packages as published on our website with prices indicated on.
We always have something for everyone depending on their budget & preferences. We can offer from Tanzania budget safari packages as well as luxury Tanzania safaris & all these can be combined with best Zanzibar beach holidays. We have:-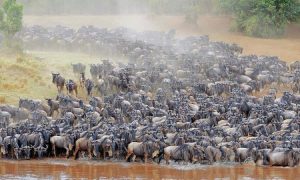 Tanzania Camping Safari Packages
Tanzania Lodge Safari Packages
Tanzania Family Safari Packages
Tanzania Bush and Beach Packages
Tanzania Luxury Safari Packages
We as well have few sample Tanzania Safari packages which starts from our exotic Islands of Zanzibar as bellow:-
4 Days Serengeti Ngorongoro Flying Safari From Zanzibar
3 Days Safari Tarangire Ngorongoro Crater & Lake Manyara From Zanzibar
3 Days Serengeti Fly in Safari From Zanzibar & Back
4 STEPS OF HOW TO BOOK A TANZANIA SAFARI
There are questions you should ask yourself before booking your Tanzania safari tours.
Step 01: What to do in Tanzania?:- Thinking of what you would like to do in Tanzania is a good start. Tanzania is a country of vast & it has a lot to offer, if you have browse in our website you might have seen much of what to do in Tanzania. To mention few we have Tanzania Safaris, cultural tours, Kilimanjaro combined Tanzania Safari as well as best combination of Kilimanjaro safari & Zanzibar beach. Therefore a questing of what to do during your trip to Tanzania has to be answered in your mind before sending us an Inquiry to book your Tanzania safari.
Step 02: How Much Does a Tanzania Safari Cost? Apart from substantial cost of your international fights to & from your destination which mostly booked by yourself. There is cost for a Tanzania safari which vary do to the following factors:-
– Traveling Dates – Tanzania safari prices are affected by seasonality in which we have High season, mid-season & Low Season. June, July & August is our summer with perfect weather & it is a high season where prices goes high. September, October & November is a Mid-Season with little discount on high season prices while  December, January, February & March is a Peak Season for Christmas & New Year with high prices including supplements for Christmas & New Year. April & May is Low Season with rain therefore, all accommodation places lower their prices to encourage people to travel at this time while some hotels, lodges & tented camps are closed down for renovation. This is another area where you can look at when compiling costs for your Tanzania safari.
– Group Size – (How many person are traveling with you), this is another factor which will determine costs for your Tanzania safari. How many adults, how many kids & there age as well as how you would like to share rooms, single room cost higher than sharing a double or triple room. Transportation cost is also shared by everybody in the group therefore, "The higher the number the lower the price".
– Accommodation Type – This has a significant contribution to your total Tanzania safari cost, we have the following accommodation options – Camping safaris where you stay at public campsites located either inside or outside the Park. This type of accommodation is flexible & you will be moving from one Park to another with your camping gears like canvas tents, table & chairs. A private chef & a safari driver guide will be with you during this safari in Tanzania. Apart from camping safari we have Safari lodges & Tented Camps this falls in 4 categories:- Budget Safari lodges & Tented Camps, mid-range Safari lodges &  tented camps, Luxury Safari lodges & tented camps as well as Supper Luxury Safari Lodges & Tented Camps.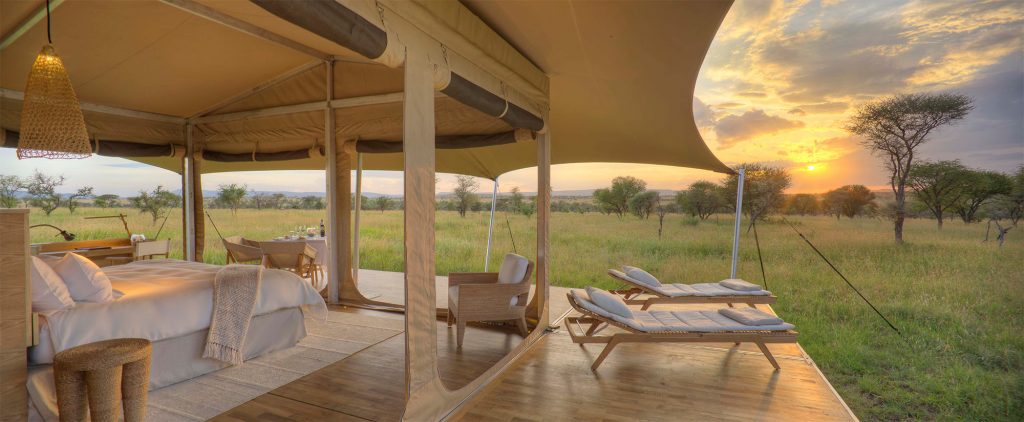 Please Note: Safari Tented Camps have same prices as for safari lodges because the only difference between these two is walls in lodges & hard cloth material in Tented Camps, facilities like en suite flush toilets, shower bathrooms & other amenities are same.
– Trip Duration & Places to be Visited –  Number of days on safari & activities like guided nature walks, cultural tours, hiking trip as well as beach holidays in Zanzibar all these will also add some costs to your Tanzania safari. Above factors will help you to answer some questions on how to book a Tanzania safari with us.
Step 03: After you have gone through the information above & decide then send us email or fill in our simple inquiry form then we shall get back to you soonest possible with detailed program, quotes & some other advises. If you will have questions or need clarifications in some areas even some changes please get back to us & we will be happy to help. When you are satisfied with the program & prices then we will send you a booking form to be filled & sent back to us & finally we will send you an invoice & payment options.
Step 04: When receiving the invoice you will be asked to send deposit payment of at list 30% of the total cost. This amount will be used to book your accommodation, domestic flights if any & other services booked by us. A balance payment of 70% can be paid the same way at least 2 weeks (14 days) prior arrival or you can pay cash US$ upon arrival & avoid bank charges. All these can be agreed upon by traveler & Back to Africa Safaris.
In case you will have any questions regarding on how to book a Tanzania safari please feel free to contact us by email info@backtoafricasafaris.com call or Whatsup us on +255 767 014 500. We are available 24 hours a day 7 days in a week to make all necessary reservation for you.
Above is our 4 simple & basic steps of how to book a Tanzania safari & we say Karibu Sana!
Social Share