Tanzania is a blessed county in Africa, its bush and beach safari is exception African safaris. Tanzania safari & Zanzibar beach holidays as well as Kilimanjaro climbing tours are the most requested program. Back to Africa safaris offers the most affordable & intriguing Tanzania safari & Zanzibar packages. We operate on cheap price compare to other Tanzania Tour Operator, our tour takes you to the amazing wildlife areas like Serengeti National park, Ngorongoro Crater, Tarangire, Lake Manyara & on the Southern Tanzania safari circuit we  take you to Ruaha National park, Mikumi National park, Selous Game Reserve, Udzungwa Mountain National park & others before flying to Zanzibar for beach vacation.
Most of our Tanzania safari & Zanzibar beach packages (bush and beach safari) are of Tanzania budget camping safari, Tanzania budget or luxury lodge safari, Kilimanjaro climb safari & Zanzibar beach. The tour starts when we meet you at Kilimanjaro international airport or in any entry point and drive to your lodge in Arusha for briefing and overnight. Then after breakfast start your Tanzania safari or Kilimanjaro expedition & afterward fly to Zanzibar for beach holidays. The tour can combine the most remarkable cultural tour to either Lake Eyasi or Lake Natron & the walking safari if requested. Bellow please see our sample bush & beach safari packages.
Bush and Beach Safari Itinerary
Bush and beach Zanzibar 11 Days
Budget Tanzania lodge safari & Zanzibar beach 10 Days
Best Tanzania camping safari & Zanzibar beach 10 Days
Big 5 Tanzania safari & Zanzibar beach 14 Days
Tanzania safari and Zanzibar beach combined 15 Days
10 Days Tanzania safari combine Zanzibar beach
8 Days private safari in Tanzania & Zanzibar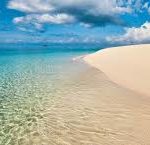 We can customize above bush and beach safari packages to be of short days to fit your wishes and ideas. A tailor made package of Kilimanjaro climb & safari only or Kilimanjaro trekking & Zanzibar only can be organized if needed however, we have sample package for the above. Kilimanjaro safari & Zanzibar and Kilimanjaro & short Tanzania safari 
Karibu sana!