Zanzibar beach holidays in East Africa, "Tanzania" is among the popular beach destination in the world which attracts many holidaymakers, business travelers etc. Zanzibar beaches stretched from South to North, the best beach areas are on the eastern side & the north point, the western side is more or less unused. The Eastern beaches include Jambiani beach, Bwejuu beach & Michamvi beach on the Southeast while on the Northeast we have Pongwe beach, Kiwengwa beach & Matemwe beach. Nungwi & Kendwa beach are on the Northern part, Pongwe & Nungwi beach are the best of all recognized international.
Today, Tanzania safaris & Zanzibar beach holidays are the best tours in Africa than ever. Zanzibar beach holidays packages can still be arranged independently without Tanzania safari.
Zanzibar Beach Holidays & Tanzania Safari
Zanzibar Island is in Tanzania situated at the very eastern side of Africa in the tropical region, just below the equator. At this best location the country enjoying yearly around sunshine and pleasant climate. The maximum temperature is  ranging from 27 to 30 degrees centigrade
Flying from Zanzibar to Dar es Salaam is 20 minutes while flying to the tourism capital Arusha city is about an hour. Arusha is a well known city in Tanzania & it is where most of Northern Tanzania safari starts. The locations of Zanzibar & Tanzania mainland gives us a privilege of combing Tanzania safaris & beach holidays in Zanzibar. Please see our Tanzania bush and beach packages & far bellow find independent Zanzibar beach holidays packages as well as Tanzania safari packages staring from Zanzibar
Think of Zanzibar Islands and pictures of the very romantic past, dhows with white sails in Indian ocean, palm fringed beaches, women in black veils, ruins and exotic spices floats before your eyes & the most thrilling history of this islands, all these today, are still reflects in the culture and traditions of the Zanzibaris.
The name Zanzibar is thought to be derived from the Arabic words "Zinj el bar" which literally means "The land of black people". Unguja, Pemba and  other  small islets collectively are making semi-autonomous part of the United Republic of Tanzania. Unguja is the largest of all and is referred by many to be Zanzibar. From time to time when people say we are going to Zanzibar they actually mean Unguja Island & legendary Stone Town is the capital of Zanzibar Islands.
 The Island is referred by many to be the spice island, spices was introduced to the islands many decades ago. These spices are including nutmeg, cardamom, cinnamon, paper, ginger, turmeric & many more. Please visit the go on spice tour to see spices & test many tropical fruits like durian, Jack fruit, carambola & others. Bellow please find our Zanzibar beach packages & packages for Tanzania safari starting from Zanzibar.
5 Days Zanzibar Beach holidays
Zanzibar Dhow Cruise – Safari Blue Package
4 Days Serengeti & Ngorongoro Crater Last minute safari from zanzibar
3 Days Tanzania safari Starting from zanzibar
3 Days short Serengeti flying safari from Zanzibar & back.
Zanzibar Beach Holidays Tour & excursions
Zanzibar Island Tours & Excursions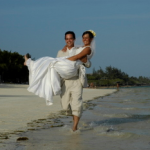 Zanzibar tours and excursions can be done independently during your visit to Zanzibar. However, it is still  posible to be combined with Tanzania wildlife safari or Mount Kilimanjaro or Mount Meru  trekking or both.
As an experienced local Tour company and a ground handling of both Tanzania & Zanzibar we knows Zanzibar hotels inside out and would love to listen to your wishes and suggestions depending on your description of your desired hotel, but still we can recommend the hotels and activities to match your budget & ideas.
Zanzibar hotels & resort  are categorized into thee: – Luxury hotels to choose from upper-range, mid-range and budget hotels all this are grouped into two, beach Hotel and Stone Town Hotels. In both areas we have range, beach bungalow resorts are not certainly cheap like many people tend to think but they also come in all groups and prices. Luxury, mid-range and budget beach bungalows.
As far as our working experience & knowledge of this Island is concerned we will be delighted to suggest  various activities in this historical Island ranging from Stone town Tours, The spice plantation tours, Dolphin tours to the Southern beaches at Kizimkazi including snorkeling. Safari blue, walking culture tour at Jambian village, a visit to Jozani forest to see the Red Colubus Monkeys, a visit to Prison Island with an engine wooded boat this can be combined with either Spice tour or Stone Town tour. See Zanzibar Island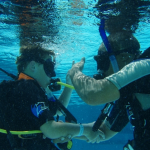 Please note. We recommend diving trips to be arranged with hotels/lodge. There are numbers of diving clubs all around the Island like One Ocean and others. Mnemba Atoll is the well-known diving paradise on the island.
Contact us and we will be happy to answer your questions and advice on where to stay, what to do and if you wish we can arrange the best and memorable Tanzania safari & beach holiday for you. Karibu Sana.
We welcome you all to enjoy our Tanzania safari & Zanzibar beach holidays.