Kilimanjaro expeditions safety measures come first before rescue. Based on above subject positive altitude adaptation is the basic factors for trekking  Kilimanjaro safely and sound.
Safety and Rescue for our Affordable Kilimanjaro Expeditions
Altitude sickness is triggered by the miscarriage of the body to adjust fast enough to the decreased level of oxygen in the air as the altitude increases. It is possible that you will experience some form of minor altitude sickness on high Mountain trek.
There are many and different indicators for these but the most common ones are headache, dizziness, nausea, lucky of sleep and appetite loss. The mentioned symptoms can be regarded as normal for climbing Kilimanjaro. But complications might develop on Kilimanjaro, so people who attempting to climb the Mountain needs to be alert of the risks involved.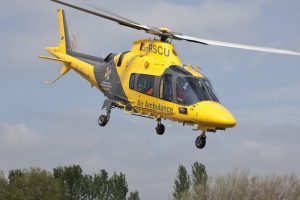 Based on our experience severe altitude sickness rarely develops for climbers. Cerebral edema is caused by fluid leakage from the brain. Cerebral edema is acknowledged by severe headache accompanied by severe loss of balance and light-headedness. Pulmonary edema is produced by fluid accumulation in the lungs. Pulmonary edema is presented by cracking noises coming from the chest of affected person and when coughing up pink mucus is present. These conditions lead promptly to death unless instant descent is done.
Our concrete experience is that there are three main stages of reaching successful acclimatization. You will possibly still suffer some minor symptoms of altitude sickness before acclimating to function normally with reduced levels of oxygen.
Drink plenty of water. Intake of fluid not less than 4 to 5 liters a day is highly recommend. This will improve blood circulation and other body functions. And you also need to drink 3 liters of water per day. Urine is the best judgement, if your urine is clear and copious, you are drinking enough.
Walk slowly. It is important to give as little force as possible on the body while it is trying to adjust to a reducing oxygen supply. With an exceptional of a very steep uphill section, otherwise, your breathing rate while walking should be as if you are trekking down the street at home.
Climb high sleep low. This merely means climb to a higher altitude during the day and then sleep at a lower altitude at night. This is done through a well arranged itinerary which include acclimatization hike in afternoon to the higher levels (climbing more high past the camp) and then descent down to the camp (sleep low). Most of our itineraries have this feature, but because of time and distance to be covered the longer 8 and 9 day climbs have more acclimatization walks.
Please See our Sample Itinerary for Kilimanjaro Expeditions
18 Days Kilimanjaro Safari and Zanzibar Beach
12 Days Kilimanjaro & Short Safari
Machame Route 7 Days Itinerary with Prices
7 Days Lemosho Route Itinerary & Prices
Rongai Route 6 Days Itinerary & Prices
Marangu Route 5 Days Itinerary & Prices
Kilimanjaro Expeditions Altitude Sickness & Treatment
The best way of treating mild forms of altitude sickness is by resting, keep on taking fluid and taking painkiller such as paracetamol. Minor symptoms which have persisted for 24 hours and above can be treated with Diamox that aids acclimatization. Some of the climbers take Diamox before the climb as approved by their doctor. In this manner the use of Diamox is a personal decision. Back to Africa safaris as a company thinks it is healthier to listen to your body and give it a chance to adapt naturally before deciding to use Diamox. Advisable treatment for serious altitude sickness is the immediate descent to the lowest altitude.
Our chief guide and some of the crew on the trip have received first aid training from both Kilimanjaro National Park and at Back to Africa safaris. Our guides have enough experience in dealing with the problems of altitude and their technical decisions will be final. In case of any potential problem, the head guide will take precautionary measures and inform both the park authority and our office in Arusha. As we have a good telephone networking in most areas of Kilimanjaro National Park, contact can made by mobile phone in a daily basis. There are several numbers of park ranger posts on Kilimanjaro and the rangers have radios to contact park headquarters in Marangu.
Evacuation from Kilimanjaro for severe altitude sickness or serious injury can be done by SAR group who recently introduced several helicopter for rescue, personal insurance is needed to cover the expenses. On the other hand evacuation can be done either by wheeled stretcher or walking on foot. The maximum accessible point reachable by National Park vehicle is either at the area of Shira Plateau a bit further down before Mandara hut or down at Rongai gate. Despite of the helicopter & Park rescue car carrying the victim off the Mountain, we as a company are obliged to send a car to meet the patient at the hospital or the drop off point to give our support and complete the trip possibly back to the lodge in Arusha.
During the rescue the assistant guide is normally accompany the sick client. In case of a very serious case the chief guide is to accompany the sick client, and the rest of the group at Kilimanjaro will be under the assistant guide. The sick person will either be taken to a doctor at (KCMC Hospital in Moshi, or AAR Clinic in Arusha). But in most cases at this juncture the client will have recovered due to losing altitude, and can go to the hotel for rests.
For the rescue of a sick client one of our guide is to stay with her/he and monitor the persons' condition carefully. In the morning after the rescue the guide has to meet the client again. At this juncture there is a telephone communication from the Company's executive staff to make sure that the correct medical care is being offered and the client demands are being taken care of. This guide is then, there to help the client in any way, whether want to see a doctor or go for short walk around town.
Kilimanjaro expeditions coordinators of Back to Africa Safaris are also involved in assuring the recovery of sick client as they are conveniently based in Arusha and Marangu. In severe cases, one of the senior management of the company will visit the client to certify that proper treatment and other arrangements are meeting the client expectations.