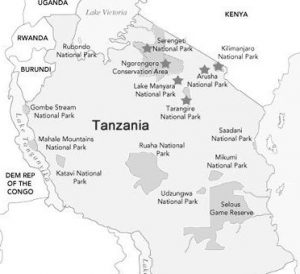 Back to Africa Safaris is a locally owned & managed Tour Company based in Arusha Tanzania – East Africa. We arrange and run safari tours, Mountain climbing expedition endeavor in Tanzania and Kenya as well as beach holidays to our exotic islands of Zanzibar and Kenya coast.
As a reliable ground handling in both Tanzania and Kenya we offer quality and affordable services to all our customers, we also work with our partners overseas and none of them has ever been disappointed. When it comes to Kilimanjaro trekking, safari and beach holidays in Tanzania and Kenya we are number one, the first-hand experience is what we always give.
The Company established by local East African citizens who were born, brought up and trained here in the region hence possess the vast knowledge of the area and its attractions. At Back to Africa Safaris you will experience a stress free Tanzania Safari & Kilimanjaro climbing tours just as much as you wish. From the time your request is gotten to the time we wish you a pleasant flight back home you will acknowledge our professionalism.
Among the founders of Back to Africa Safaris are graduates from the College of African Wildlife Management (Mweka), a well-known wildlife institution globally.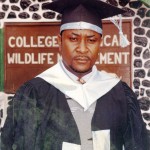 Alex Mulemba Company Director a graduate from Mweka college with immense experience in tourism industry of over 18 years, he has worked with respected companies with great success. We have a great honor to introduce our great team of well-trained office staff, professional Mountain guides & safari driver guides who knows every single point of the wildlife areas & are happy to invites you to share their knowledge and experiences of this part of Africa. Ibra teacher by professional, English and Spanish speaking safari driver guide is among our outstanding staff. Sammy our French speaking safari driver guide is the best of the best, Gilliard a graduate from Mweka College is the great safari driver guide for East African safari.
Tumaini & Frank our Mountain specialist & guides who have been on top of Kilimanjaro for more than 200 times are waiting to take you up there in "polepole pace" one step at a time.
This means all your USS $ paid to any service goes straight to support the locals.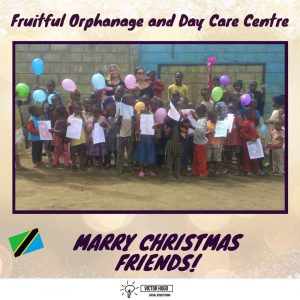 We as well supporting one of the  orphanage & day care center here in Arusha that has proved to be transparent & has made visible progress in supporting homeless & orphanage children in Tanzania. Please let us know if you would like to pay a visit to this orphanage during your trip to Tanzania. You can follow them on Facebook Fruitful Orphanage and Day Care Center.
Our vast experience and passion in this field has enable us to oversee the day to day operations of Back to Africa Safaris and verifying that no single scarcest subtle element is ignored. Nothing is underestimated and nothing is left to risk.
We understand what makes your trip unforgettable, knowing that we value our safari driver guides as greatest assets and driving force against our competitors. We have hand chosen safari driver guides who are trained professionals with vast experience. This gives us strength above the rest.
Our outstanding record speaks much louder so we really don't want to speak much about ourselves.
Professionalism that goes parallel with passion and love for nature and tourism, furnished by experience, nothing we can promise rather than unforgettable African Safari.