Tanzania safari accommodation during your Tanzania safari you will most probably stay in different accommodation and most likely only in one hotel in Arusha or Moshi when doing the  Northern Tanzania safaris likewise in Dar-es Saalam when doing Tanzania Southern safaris. The other spot is at Zanzibar where you will stay at a hotel in Stone town or a Beach hotel or Resort.
On your landing in Tanzania and if is via Kilimanjaro International Airport and staying in and around Arusha we can offer you a stay in a city hotel or a safari lodge relying upon your inclination.
During your Wildlife and Cultural Safari in Tanzania as part of your visit you will in all probability stay in a safari lodge or a tented camp/lodge.
Most importantly give us a chance to demystify the view of numerous individuals that tented camps are less expensive than hotels. That is a falsehood. Hotels and tented camps all go under the same guidelines and classes and costs also. The main contrast is the style. While lodges are inherent block and mortar, significance they are truly walled rooms and structures, the tented camps are tented rooms and houses made out of campaign.
The services obtained however, in hotels and tented camps are comparable.
Tanzanian lodges and tented camps may not be to the Internationally perceived " star System " of evaluating in light of the fact that it is in some cases disillusioning to tell somebody that a hotel/ tented camp is 5 star yet when he/she arrives it is not up to his her desire.
To maintain a strategic distance from that we have characterized the lodges and tented camps in Tanzania in our own specific manner of evaluating and we have now 4 classes agreeing our reviewing at Back to Africa Safaris. Please see our Tanzania Safari Packages here that using below accommodations.
We have:
Plan Lodges and Tented Camps, Mid-range Lodges & tented camps and Upper Mid degree Lodges and Camps, Standard Luxury Lodges & Tented Camps, Upper Market Luxury Lodges & Tented Camps.
Some of these  lodges/ tented camps we use for Safaris are categorized beneath in Bold on Operating time/ category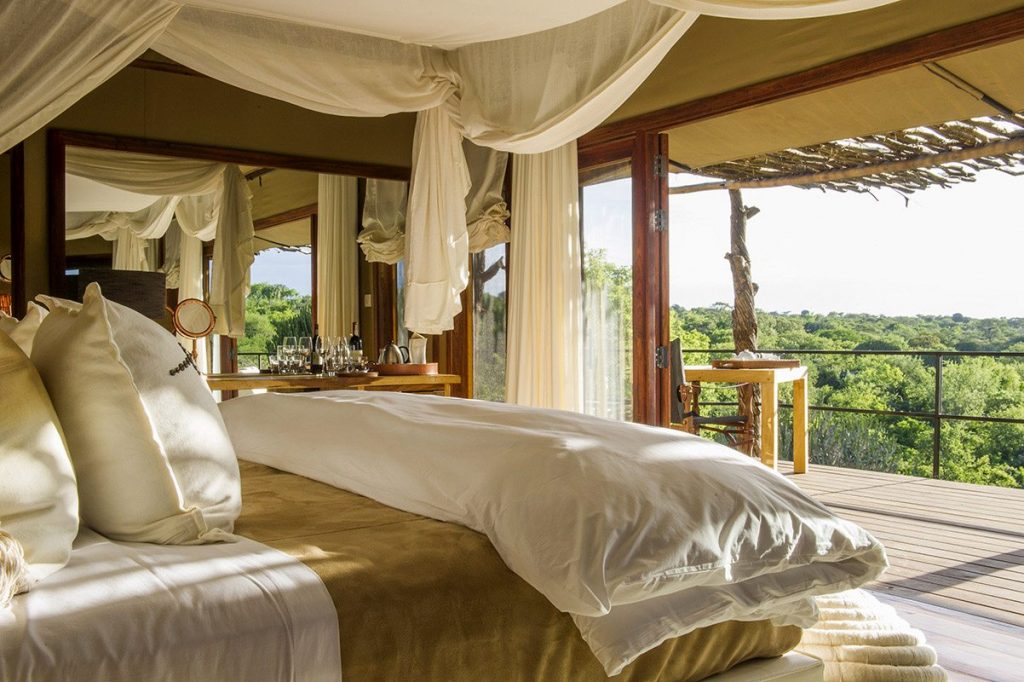 Tanzania Safari Accommodation
Arusha Safari – Accommodation
Lake Manyara and Karatu Area Safari- Accommodation
Ngorongoro Crater Safari – Accommodation
Serengeti Safari – Accommodation
Tarangire safari –  Accommodation
Arusha – Tanzania Safari Accommodation

Lodges and Camps
Operating time
Website
Map
Luxury level
Arumeru River Lodge
All months
Arusha Coffee Lodge
All months
Arusha Safari Lodge
All months
Hatari Lodge
All months
Karama Lodge and Spa
All months
Airport Planet Lodge
All months
Kibo Palace Hotel
All months
Planet Lodge Arusha
All months
Lake Duluti Lodge
All months
Mount Meru Game Lodge
All months
Lake Duluti Serena Lodge
All months
Ngare Sero Mt. Lodge
All months
Ngurdoto Mt. Lodge
All months
Onsea House
All months
The African Tulip Hotel
All months
Lake Manyara-Karatu-Tanzania Safari Accommodation

Lodges and Camps
Operating Time/Category
Website
Map
Luxury level
Bougainvillea Lodge
All months
Gibbs Farm
All months
Kirumiru Tented Lodge
All months except February – April
Lake Manyara Hotel
All months
Lake Manyara Serena Lodge
All months.      Standard Luxury lodges 
Lake Manyara Tree Lodge
All months.      Upper market Luxury lodges 
Migunga Forest Camp
All months
Ngorongoro Farm House
All months
Plantation Lodge
All months
Rhotia Valley
All months except February – April
The Manor at Ngorongoro
All months
Tloma Lodge
All
U Unoto Retreat
All months
Ngorongoro Crater – Tanzania Safari Accommodation

Lodges and Camps
Operating Time/Category
Website
Map
Luxury level
Kisima Ngeda
All months
Lemala Ngorongoro Camp
All months except April – May
Ngorongoro Crater Lodge
All months           Upper market Luxury lodges
Ngorongoro Serena Lodge
All months.          Standard Luxury lodges 
Ngorongoro Sopa Lodge
All months           Standard Luxury lodges 
Ngorongoro Wilderness Camp
All months
Ngorongoro Wildlife Lodge
All months
Octagon Safari Lodge
All months
Serengeti – Tanzania Safari Accommodation

Lodges and Camps
Operating Time
Area
Website
Map
Luxury level
Lemala Ewanjan
December – March
Central
Mapito Tented Camp
All months. Standard Luxury Camp
Northern
Mbuzi Mawe
All months
Central
Moru Kopjes Private Luxury Camp
All months
Central
Olakira Camp
Southern Serengeti December 16th to March 31st,
Central Serengeti June 1st to December 15th
Central
Sayari Camp
July – October
Central
Serengeti Serena Safari Lodge
All months. Standard Luxury lodges
Central
Serengeti Sopa Lodge
All months. Standard Luxury lodges
Central
Seronera Private Luxury Camp
All months
Central
Seronera Wildlife Lodge
All months
Central
Turner's Springs Private Luxury Camp
All months
Central
Serengeti Savannah Camp
August – October in Northern Serengeti,
October – March Central Serengeti
Migration
Buffalo Springs
July – October
North
Klein's Lodge
July – October
North
Lobo Wildlife Lodge
July – October
North
Migration Tented Lodge
July – October. Upper market Luxury camp
North
Lamai Serengeti Nomad
June – October
North
Nduara Loliondo Nomad
August – February
North
Singita Sabora Tented Camp
July – October
North
Kusini Tented Lodge
December – March
South / East
Lake Masek Lodge
November – April
South / East
Lemuta Hill Camp
November – June
South / East
Naabi Hill Private Luxury Camp
November – June
South / East
Lemala Ndutu Luxury Camp
December – April
South / East
Ndutu Safari Lodge
November – April
South / East
Olduvai Tented Lodge
December – March
South / East
Grumeti Serengeti Tented Camp
May – August
West
Mbalageti Tented Lodge
May – August
West
Serena Kirawira Tented Lodge
May – August
West
Singita Faru Faru Lodge
May – August
West
Singita Saskwa Lodge
May – July
West
Tarangire Safari – Accommodation

Lodges and Camps
Operating Time/ Category
Website
Map
Luxury level
Burunge
All months except February – April
Kikoti Tented Lodge
All months except February – April
Maramboi Tented camp
All months except February – April. Mid accomplish lodges 
Olivers Tented Lodge
All months         Upper market Luxury lodges 
Sanctuary Swala Retreat
All months except February – April
Tarangire River Camp
All months except February – April
Tarangire Safari Lodge
All months.        Standard Luxury lodges 
Tarangire Sopa Lodge
All months.        Standard Luxury lodges 
Tarangire Treetops
All months except February – April. Upper market Luxury lodges