When is the best time to visit Tanzania for safari & Zanzibar beach? This is what most travelers ask before booking their Tanzania safari holidays, safari is simply a journey in "Swahili" the language of East Africa. Tanzania is among East African countries which is politically stable & the safety of traveling to this country is beyond doubt. The country is the most popular safari destination in Africa & possibly the "Mecca of Africa" when it comes to wildlife safari in Tanzania & Zanzibar beach holidays. Until you have came & experienced it all, you have not traveled.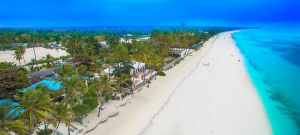 Back to Africa safaris is among few specialized local tour operator which offers an affordable and unique tailor made itineraries for Tanzania safari & Zanzibar beach that will bring your dreams for an African experience into reality. Please visit this page to find out How much does a Tanzania safari cost?
Our long experience, competent guides & the knowledge of this part of Africa will accommodate all thoughts & ideas of what kind of African safari experience you are dreaming of. Also see more of our sample Tanzania  Safari Packages which some of them combined beach holidays in Zanzibar & at the end are the special packages for The Great Wildebeest Migration.
Best Time To Visit Tanzania for Safari & Zanzibar Beach
The question of what is the best time to visit Tanzania for safari & Zanzibar Beach is hard to answer as there is really no bad time to visit Tanzania for safari & beach holidays. However, from the months of Middle November to Middle August the Wildebeest Migration herds are expected to be in Tanzania before crossing Mara River on their way to Masai Mara in Kenya.
Middle December to middle March we expected them to be at Southern Serengeti Ndutu Area for Calving & nursing season. Please see our package for calving season – 8 Days Wildebeest Migration Calving Season. April & May is our rain season & this can be the best time to travel at low prices as hotels, lodges & Tented camps are lowering their prices to encourage traveling around this time & The Migration of herds will be moving towards central Serengeti.
June, July & August is our peak season with perfect weather & it is usually busy & sometime hard to find accommodation as most people place their bookings as early as a year before & so on. At this time The Great Wildebeest Migration can be found in Central Serengeti, Western Corridor or Northern Serengeti. (This time is regarded by many to be the best time to visit Tanzania for Tanzania safari & Zanzibar beach holidays). Though generally the driest time from July to October is the best time to visit Tanzania.
Middle August to Middle September we expect them to be crossing Mara River on their way to Masai Mara in Kenya. The crossing can be seen by a sheer lack (finger crossing) as no one knows which day they will cross & so forth. All in all their movement has become irregular as they can sometime move from places to places regardless of where we expected them to be & they can as well crossing Mara River as early as Middle July. 
We say "Karibu Sana" which is the best Swahili words we use to welcome you all to share the unique safari experience in the continent of Africa.
Best Time To Visit Tanzania & Places
Where to go on safari in Africa? This is the obvious question coming to people mind when want to go on holiday in Africa, the answer is Tanzania East Africa, Serengeti National Park "The wild Africa" with its endless rolling  plains  of about 15000 sq km, this is the must when thinking of a trip to Africa.
The Annual Wildebeest Migration in Serengeti Masai Mara ecosystem is unique & perhaps the leading ecosystem in this world, thousands of wildebeest, zebra & gazelle are spending 11 months in Serengeti Tanzania before crossing Mara river & spend a month at Masai Mara in Kenya. During  your safari in Tanzania apart from visiting Serengeti National Park you can also drive to other Northern Tanzania safari Parks like:-
Ngorongoro Crater "The wild nature wonder" which is among the outstanding attraction in Tanzania, its landscapes & the 600 meters high walls are magnificent. The Crater floor with about 12 mails diameter is home to thousands of wild animals which include the rare black rhino.
It is very much possible to spot the Tanzanian big 5 at the Crater floor which includes lion, leopard, buffalo, rhino & the African elephant.
Tarangire National Park & the ever green park Lake Manyara National Park located at the base of The Great East African Rift Valley can be added to your Tanzania safari package. Cultural tours of Bushmen visit at Lake Eyasi & the famous Ramsa site which is the breeding site for colourul flamingos "Lake Natron" can also be included in your package.
If you wish you can do a mid-night hiking at Ol doinyo Lengai Mountain (The wholly Mountain of God) by Masai tribe who lives around Lake Natron.
After your fabulous Safari in Tanzania mainland we take you to our pristine beaches of Zanzibar Island which is among the best beaches in Africa. Please read more about Zanzibar on Zanzibar Island Tours
Please contact our safari expert for a tailor made safari package based on your ideas & preferences & for more information or clarifications of anything please feel free to contact us.
Bellow is our sample packages for Safari in Tanzania & Zanzibar Beach holidays, Kilimanjaro & safari etc. Karibu Sana!
6 Days Great Serengeti wildebeest Migration Safari
11 Days Tanzania Safari & Zanzibar Beach
10 Days Best Tanzania Camping Safari & Zanzibar
10 Days Wildebeest Migration Safari in Serengeti 
12 Days Kilimanjaro & Short Tanzania Safari
You can also go to this link for more Tanzania safari packages. Tanzania Safari Holidays & Packages
Contact Back to Africa safaris for any inquiry &  about best time to visit Tanzania, Kilimanjaro trekking as well as beach holidays in our exotic Islands of Zanzibar. For the best destination in Africa South of sahara. Karibu Sana Tanzania! (Most welcome).