AFRICAN SAFARI TOURS & PACKAGES, to find out where to go for best & affordable African safari packages you should think of contacting Back to Africa Safaris, The safari & tours experts based in the tourism capital of Arusha Tanzania. For Many travelers & holidaymakers safaris in Tanzania & Zanzibar beach holidays are said to be the best in African Continent.
East African Safari Tours & Packages – Affordable Safaris in Africa
Our Tanzania safari packages will take you from the shammaring alkaline Lakes to pre-historical Ngorongoro Crater then to the vast Serengeti plains before flying to the pristine beaches of Zanzibar Islands, for my opinion if you have never experienced these then you haven't traveled.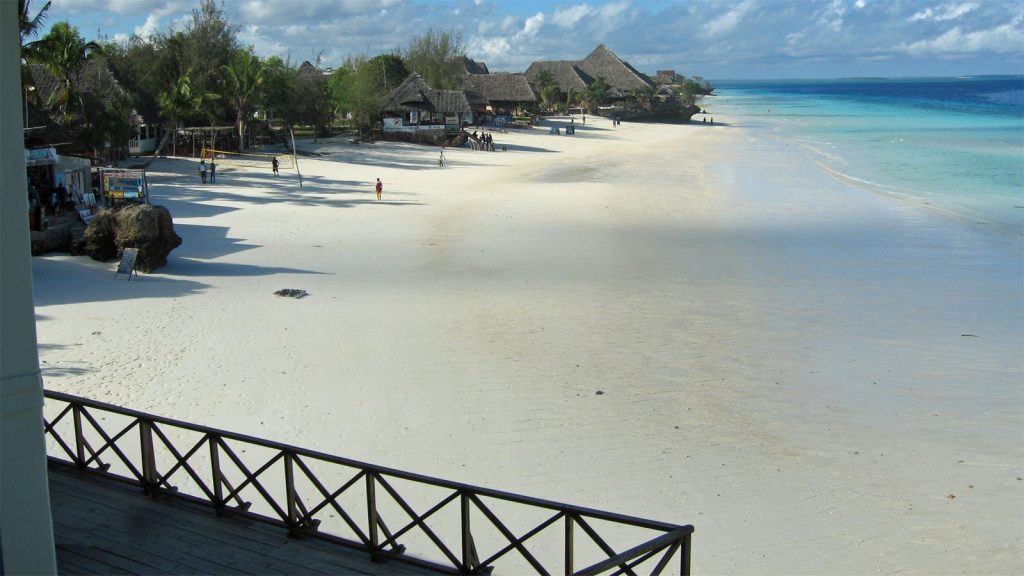 The endless rolling plains of Serengeti (The wild Africa) is where the world phenomenon "The Great Wildebeest Migration" taking place annually in Serengeti Masai Mara ecosystem. This is the greatest animal assembly where millions of wildebeests, zebras & gazelles are gathered & moving together in search of green pastures & water. The migration of herds spend months of November to mid-August in Serengeti plains before crossing Mara River on their way to Masai Mara Game Reserve in Kenya.
The Mara River crossing normally starting in mid-August to September every year, the herds spend the month of October in Masai Mara before starting the way back to Serengeti in November. Our 10 Days Wildebeest Migration Safari Package can show you all the animals actions which include hunting, eating, fighting even killing, this package is usually customized depending on travel dates & movements of the migration herds.
6 Days Great Wildebeest Migration Safari is our short Tanzania safari package for Wildebeest Migration, our packages includes other Northern Tanzania safari parks of Ngorongoro Crater, Tarangire & Lake Manyara. Cultural tour of Bushmen visit, Masai village visit, hiking trip of Oldonyo lengai Mountain at Lake Natron as well as guided nature walks can be added to your trip upon request.
All these safari packages can be of luxury lodge safari, Mid-range lodge safari as well as Camping safari, please let us know your budget & preferences.
The months of December to March the migration herds are expected to be moving from central Serengeti towards Southern Serengeti for (breeding) calving & nursing season where thousands of wildebeests drops their young at once (synchronized birth). 8 Days Wildebeest Migration Calving Safari Season is one of our sample package for calving season.
Affordable African safari tours & packages also including Kilimanjaro trekking tours which is popular among Mountain enthusiastic worldwide. Kilimanjaro is the highest & most accessible free standing Mountain in African landmass. This is the icon of Africa & a popular tourist destination where thousands to millions of tourists climbs it every year.
The mountain can be trekked for not less than 5 days, please brows the link above to see different routes, packages & days of trekking. 12 Days Kilimanjaro and Tanzania safari is our sample package for Kilimanjaro combined safari. 18 Days Kilimanjaro Safari & Zanzibar beach is our best package which touches all Tanzania safari destination aspects.
A well known Ngorongoro Crater regarded by many as the 8th nature wonder of the world is also one of the icons of Africa hence UNESCO categorized it as the World Heritage Site & A Biosphere Reserve.
Ngorongoro Crater was formed some 3 millions years ago due to some internal forces under the earth crust. After eruption the middle of what was the highest point of Ngorongoro highlands collapsed to form a caldera (Crater) of about 12 miles diameter surrounded by 600 meters high walls. Today thousands of wildlife makes home in this caldera which include herds of wildebeest, zebra, warthog, buffalo, eland, African elephants, baboons, monkeys, different bird species & many more.
The crater is among few places in the world where you can find black rhinos living in their natural habitats. Another big draw cards in this picturesque caldera is the dense population of predators which include lion, hyenas, jackals & the ever-illusive leopard which sometimes require binoculars eye to spot. 2 Days Tanzania safari Tarangire & Ngorongoro Crater for both lodge & Camping safari. 3 Days Tanzania safari Tarangire, Ngorongoro Crater & Lake Manyara for both lodges & camping safari for more packages please brows our page Tanzania safari packages.
Generally, all our Tanzania Safari packages are combining Ngorongoro Crater & other Northern Tanzania safari parks of Tarangire National Park "elephant play ground" with larger elephant population. Lake Manyara National Park famous for its tree climbing lion & lager flocks of flamingos. Serengeti National park (The World rich) with its endless rolling plains & the scene for the Great Wildebeest Migration.
Talking about affordable African safari tours you will never forget to mention Zanzibar Islands in Indian Ocean, situated in East African Coast & close to equator in a country called Tanzania.
Thinking of Zanzibar Islands & its romantic past of Oman Arabs, women in black veils, the ruins, dhows, the narrow lines of the historically town (The Stone town), swinging coconut palms along the white sand beaches & the fascinating history of these Islands. Today all these are reflecting to the cultures & norms of Zanzibaris. We have some tanzania safari packages which starts from Zanzibar & back. These include our 4 Days Serengeti Ngorongoro flying safari from Zanzibar & others.
Zanzibar Islands is among the most famous beach destination in Africa & its location makes easy to combine Tanzania wildlife safaris & beach holidays in Zanzibar. It is only 1 hour flight from both The safari capital of Arusha & Kilimanjaro international airport JRO to Zanzibar. From Dar es Salaam to Zanzibar by flight is 20 minutes while bu ferry is about 2 hours. Tanzania Bush and Beach Zanzibar is our page for Tanzania safari combined Zanzibar beach.
We as well oraganize Southern Tanzania safaris to Mikumi National Park, Ruaha National Park, Udzungwa Mountain National Park (with a day hiking) & to Mwalimu Nyerere National Park formaly Selous Game Reseverve. Our Southern Tanzania safari packages are mostly starting from Dar es Salaam city & can perfectly combine Zanzibar beach holidays to make the best trip in Africa. Please let us know your preferences.
For Affordable African safari tours & packages, please feel free to contact us, we are open 24 hours 7 days a week. If you will need a tailor made package we are also their to help. Most Welcome!