For Special interest clients, Back to Africa Safaris is there to meet your wishes and preferences, our options are more likely to appeal to most of travelers. Tanzania offers something more extra for the special interest enthusiast.
ARCHAEOLOGY
Archaeologists experience their element when visit the world famous archaeological site of Olduvai Gorge. Isimila stone age site south of Tanzania, Kolo rock paints of Kondoa Irangi, Unyambwa in Singida, Tendunguru dinosaur excavation site and other numerous cultural and historical sites Kaole, Kilwa and the islands of Mafia, Zanzibar and Pemba.
BIRD WATCHER
For Birdwatchers Tanzania is the bird Paradise with over 1,000 species, birds can be seen in various habitats the Flamingo, pelicans, storks flock in abundance to the lakes as do various goose and duck types. Wheeling high in the clear blue skies are the birds of prey including eagles as Tawny, African fish Eagle, kites, falcons, hawks, buzzards and Vultures including African white backed vulture, Lappet faced vulture, Ruppell vulture, Kori bustards the heaviest flying bird, giant ostrich, secretary bird, sacred ibis , love birds, lilac breasted roller, hoopoe, king fisher, barbet and weaver birds are among the fascinating species so typical in Africa.
BUTTERFLIES
Africa is home to over 3,500 species of butterfly and a far greater variety of moth. Many of these can be found in Tanzania and some are endemic to Tanzania such as the extremely rare Urania ripheus or Sunset Moth. Lepidopterists found in Kitulo, Mahale, Mkomazi, Udzungwa Mountain, Ngorongoro Conservation Area and Usambara Mountains.
DOLPHIN TRACKING
Watching and swimming with wild dolphins around Zanzibar and Pemba islands is an exciting and educational experience. However care must be taken to avoid disturbing the animals.
FLOWER LOVERS
For the flora enthusiasts Tanzania is a veritable wonderland, its ever-changing topography reflected in a plethora of different shrubs, flowers, succulents and trees. Indeed the variety of eco system in Tanzania is considered to be wider than any other African country.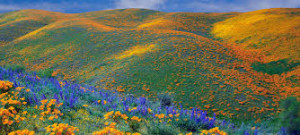 TRAIN ENTHUSIASTS
Rail buffs will want to travel to explore the Great Uhuru Railway which goes through some of the most stunning scenery in East Africa. Rail runs from Dar es Salaam passing through Mikumi National Park and Selous Game Reserve reaching Mbeya and then Zambia (TAZARA). On the way herds of animals can be seen from the carriages.
TURTLES
Protected in Tanzania were five species of turtles found along the coastline green, hawks-bill, leather-back, loggerhead and olive ridley are increasing in numbers.